23 Gifts We Think Are Cool This Christmas
This was supposed to be a list of vegan, ethical & sustainable brands for Christmas gift ideas. But it was too hard to do this well. So this is now a vegan, ethical, sustainable leaning list. That still works, right?
The list is a melting pot of gifts for him, for her, for the kids and for the dog.
It follows no structure and isn't categorised 'for the go-getters' or the 'trend-setters', it's just a list of cool stuff that a bunch of us in the studio would be pretty happy to receive ourselves at Christmas.
It's a catch-all, created to inspire you, when you inevitably open up that Chrome tab and punch in 'best Christmas gift ideas 2020'.
Love the list? Let us know. Hate the list? We don't want to hear from you.
Ok, let's do this.
1 – Kinto Travel Tumbler

Price: £31.50
Link: Kinto Europe
Let's start things off simple. This is an all-rounder, you can't go wrong with a strong Scandi-vibed thermos. As cool as they come.
2 – Chelsea Rainwalker by Stutterheim
Price: £135
Link: Stutterheim
Cool af + dry, dry feet. An easy Xmas win.
3 – Good Times by Wool & The Gang
Price – €62.00
Link – Wool & The Gang
For those that would rather DIY than buy. Don't just buy another blanket to add to the pile, give the gift of a new skill this Christmas… get #crafty
4 – Lumos Matrix Urban Bike Helmet
Price: £199.95
Link – Apple
This is the first bike helmet we've seen on the Apple store. That sentence hasn't been fact checked but we think it must be pretty good if it's on there. Look cool & has all the gizmo's.
5 – Note Sleeve by Bellroy
Price – £75
Link – Bellroy
Bellroy are just really great at smart stuff. Stuff that has lots of functionality & pockets but doesn't look like you've just robbed Millets. Their wallets are great little things to update anyone still carrying a crumpled piece of leather around. Their fold-out phone cases & tech kits are worth checking out too.
6 – Bananagrams Word Game
Price – £15
Link – John Lewis
Peak stocking filler gift. Games on the go.
7 – Salcombe Gin
Price – £40
Link – Salcombe
Know a gin-lover but don't know what to get them? This is ideal. Fantastic gin that has magically bottled the port nearby where it's made. Bottle is a looker on the shelf too.
8 – Ooni Koda 12 Gas Powered Pizza Oven
Price – £249.00
Link – Ooni
Give them a pizza, they'll eat for the night. Give them a pizza oven, and they'll be able to eat pizza every night…
9 – How to Give Zero F*cks by Stephen Wildish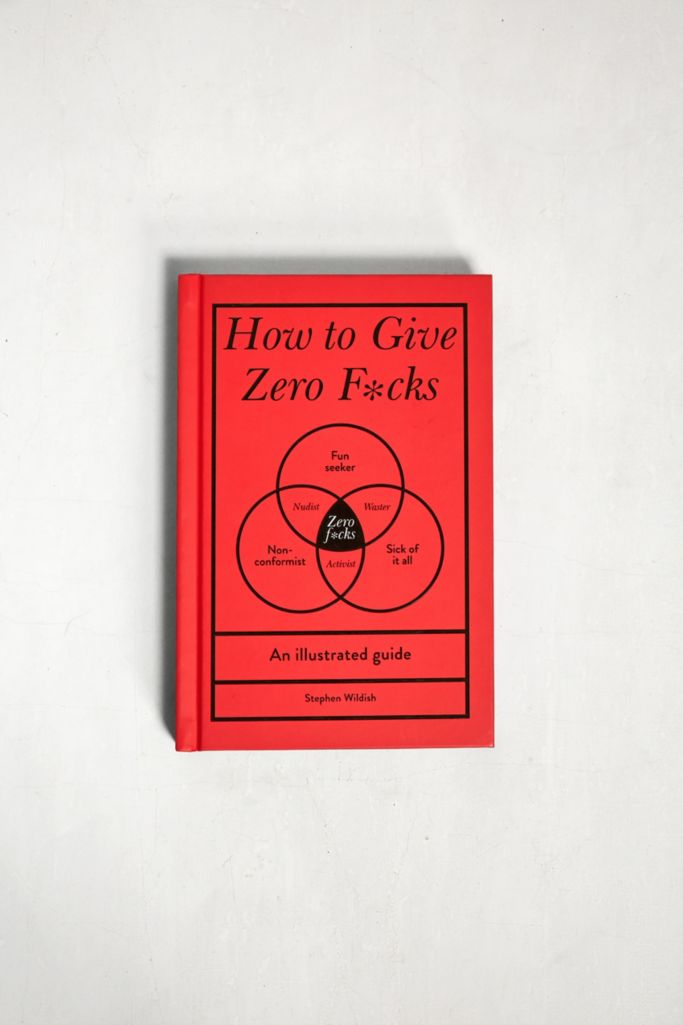 Price – £10
Link – Urban Outfitters
Obviously no Christmas gift list would be complete without one of Steve's 'How To' books. Grab this one, or don't. Even if you did he wouldn't care. Because, y'know – zero f*cks given.
10 – Lion Print PJ's by Desmond & Dempsey
Price – £175 (complete set)
Link – Desmond & Dempsey
We're all house-bound right now. So why not lockdown in some style, and no one does it better than D&D. Tons of awesome prints for men, women & kids.
11 – The Zero Waste Cookbook
Price – £19
Link – FreePeople
2020 is about using less, not more. Make sure nothing goes to waste and start zero-waste cooking. Greta would be proud.
12 – Coffee Subscription
Price – £19.99 per month
Link – Good Brew
Good brew's mission is to put an end to sh*t coffee. Join the door-step revolution, today.
13 – Sun Kids by Izipizi
Price – £25
Link – Izipizi 
Not sure what to get the kids this year? Izipizi make cool sunglasses for a wide range of ages at a price point that means when they're scratch / smashed / trodden on/ run over / eaten by the dog, it's not the end of the world.
14 – Classic Leather Collar by Vackertass
Price – £30
Link – Vackertass
Sticking with the 'could be destroyed within the year' category, Vackertass are an East London brand that do things simply & beautifully. Collars, beds & leads. They have a great range that'll definitely be a hit with any dog owner in the family (especially the one that is using that knackered old lead & collar from 4 years ago).
15 – Konstructor by Lomography
Price – £33
Link – Lomography
This is for the one that's hard to buy for. The one who has everything. Yes they have a camera, but can they BUILD a camera. Give the gift of knowledge with this DIY kit from Lomography.
16 – Coffee Grain Whiskey by Nikka
Price – £54.95
Link – WhiskeyExchange
Love coffee? Love whiskey? Then this might be what you're looking for. A great looking bottle that will stand-out in any booze collection.
17 – Soap by Hande
Price – £35
Link – Hande
Hande are peckham & proud. They're making organic (and vegan) hand sanitiser that supports the local community. Plus, we love the illustrations on the packaging.
18 – V10's by Veja
Price – £120
Link – Veja Store
Obviously, needed some vegan kicks on our list. It was these or Doc Martens. These are the classics but we also love the Venturi's for chunky 90's vibes.
19 – Wolfgang Tillman's. Fourbooks. By TASCHEN
Price – £20
Link – TASCHEN
Wolfgang Tillmans compiles 30 years of his work to draw a picture of where we are today. TBHWe could have done a whole post on just TASCHEN books for Christmas gifts, so we had to whittle it down to just one. We picked this as a starters for ten but Taschen has loads of niché gems that are worth digging through.
20 – Beanie Hat by Norse Projects
Price – £55
Link – GoodHood
It's winter. Wrap up, yada yada. The folks at Norse projects know what they're doing when it comes to cold scandi clothing, they're a great cool gift for cold heads everywhere.
21 – The Always Pan by Our Place
Price – $95 or £136
Link – Our Place (or available here for UK)
If you haven't heard of the cult-favourite best-selling pan, then you've not been reading the right part of the internet, clearly. This do-it-all wonder is designed to replace 8 traditional pieces of cookware. Plus this is probably the best looking pan we've ever seen.
22 – Figuier Candle by Diptyque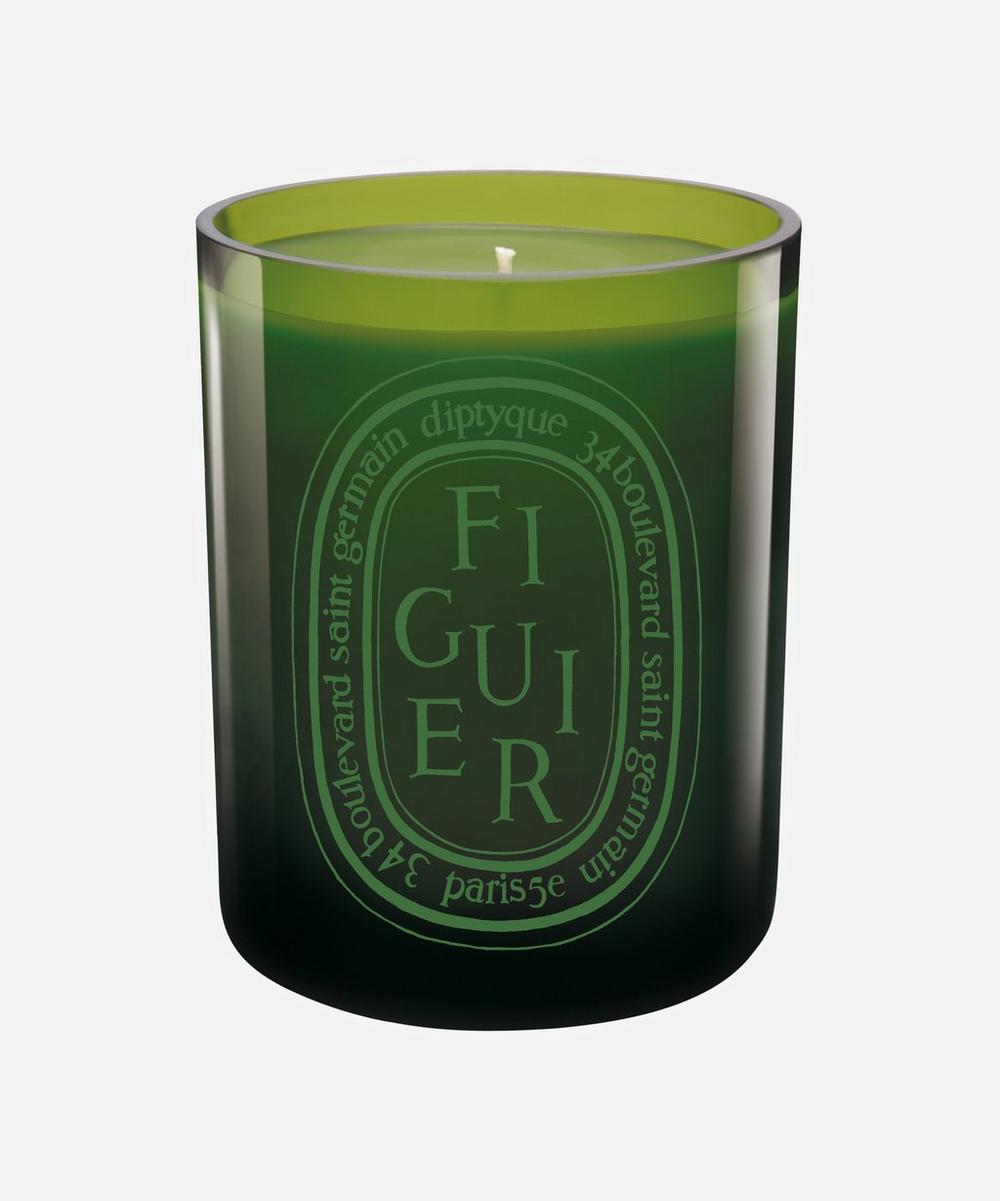 Price – £57.80
Link – Liberties
As cool & classy as candles come. This is a required staple for the perfect living room 'gram shot.
23 – Death Before Dishonour by Doomsdayco
Price – £24.99
Link – Doomsdayco
Need a source of cool black dad caps? Of course you do.
*
Got an idea or something we missed? Let us know