Creative Inspiration Weekly – #4
New week. Every day is the s.a.m.e… Nothing to look forward to. What are we all doing here, what is our purpose? Who knows.
We have some pretty things that might help cheer you up. This week, we're looking at digital inspiration in particular. Eyeing up what some other agencies & super talented freelancers are creating. Let's do it.
Dictionary.com
As peak life briefs go, the overhaul of the id & site of Dictionary.com is right up there.
The guys at Tolleson in San Fran, CA absolutely smashed this brief creating a really creative, punchy and engaging new brand id.
In their own words:"As a digital-first company, building recognition across the mobile app and browser-based ecosystem was critical. The identity builds brand equity through a persistent search bar experience, redesigned with a prominent symbol expression and corresponding brand color. The brand system brings a delightful sensibility while achieving optimum site performance. A custom variable font, designed in partnership with TypeMates, integrates a range of weights to enhance type hierarchy, legibility, and expressiveness without sacrificing load time."
Lovely stuff.
See the full case study here
ALONEWITHME.AI
"A personalized Deepfake of The Weeknd that talks to you and knows everything about you; using deep learning and pre existing footage of Abel paired with Spotify data."
Everyone's heard of deepfakes, usually in the insidious sense, but this was one of the first times we've seen it used as part of a brand campaign & partnership. Especially great to see Spotify getting involved and thinking about how to combine their rich bank of data with an artist presence with new emerging tech.
Ever wanted to chat with your man, Abel? Now's your chance, well kinda.
https://theweeknd.withspotify.com/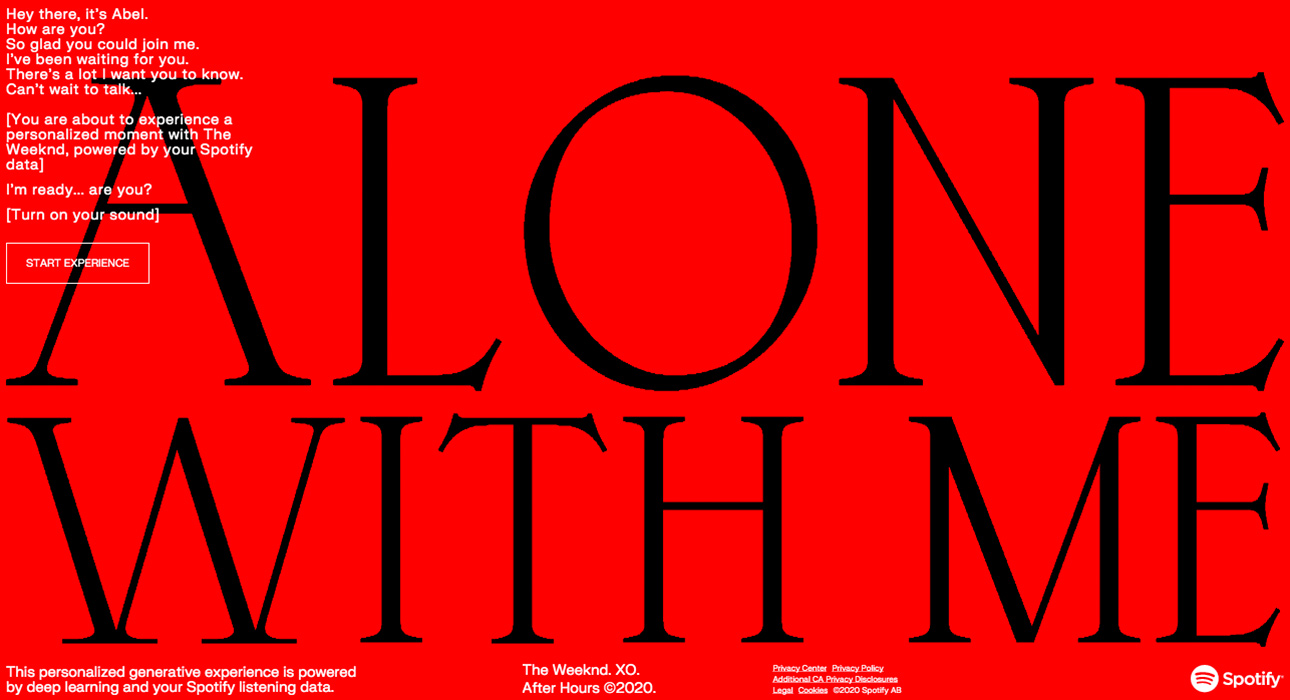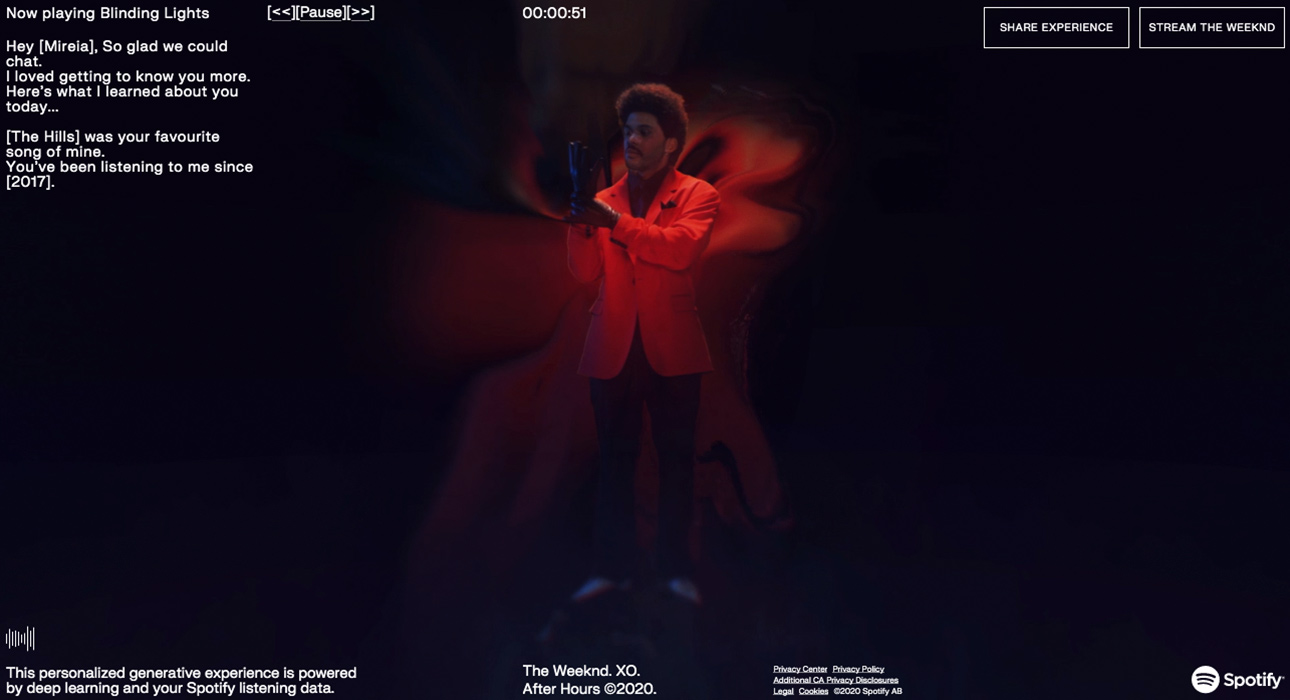 Created by Spotify in-house & JAM3 – read more here.
Museum of Peace & Quiet
Notable mention… check out the new Museum of Peace & Quiet site 
A contemporary label committed to a clear state-of-mind, enabling you to focus on what matters by designing simplistic objects and apparel for every day use.
The site is beautifully paired back, in a way you don't often see. Lovely neutral tones and negative space galore. It was also released with a companion app (Peace & Quiet on the App Store) which is a nice touch.
See the full case study here – multiple owners